Important information related to COVID-19 and mandatory use of face masks indoors while in school settings.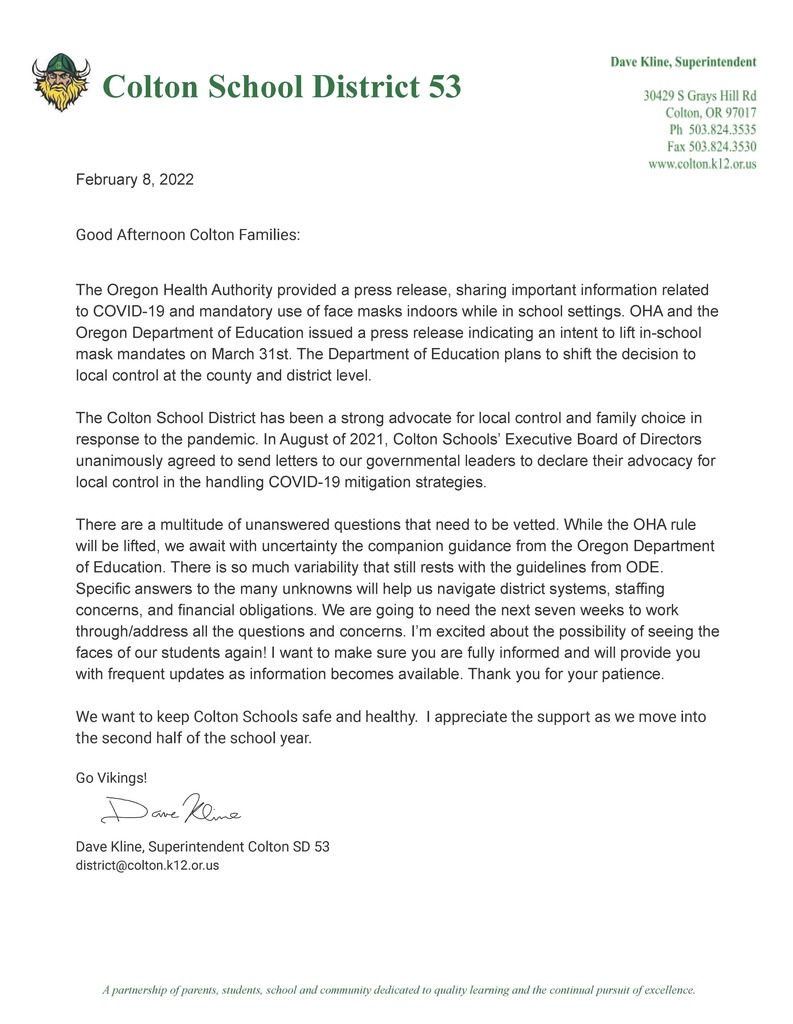 Please join us at Colton Middle School tomorrow 1/26 at 9am to have a Coffee and Chat with the administration team.

Updated Information About Isolation and Quarantine for Covid View image for letter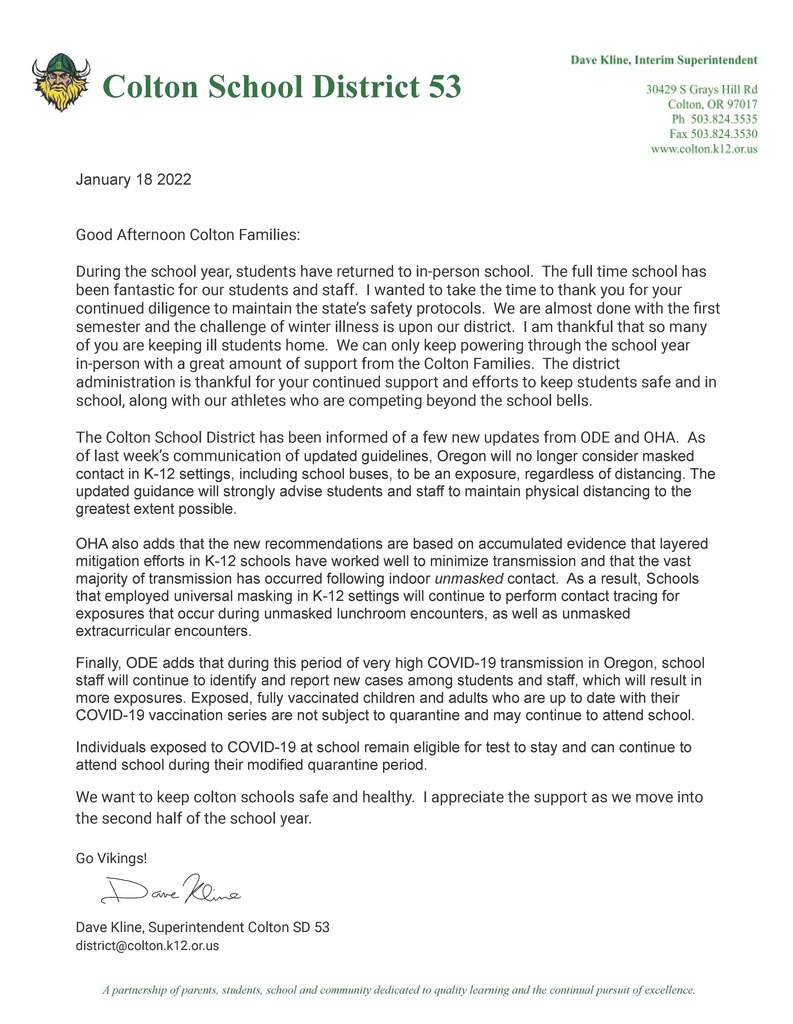 Help in the decision making of Colton School District by becoming a Budget Committee Member. Currently we have multiple vacancies. The postings will close March 2. The Budget Committee in Colton is a group of 5 community volunteers who work together with the board each spring to help create the budget for the following school year. A member's term is 3 years and the committee will meet approximately 3-4 times, March through May. More information can be found at
https://www.colton.k12.or.us/page/budget-committee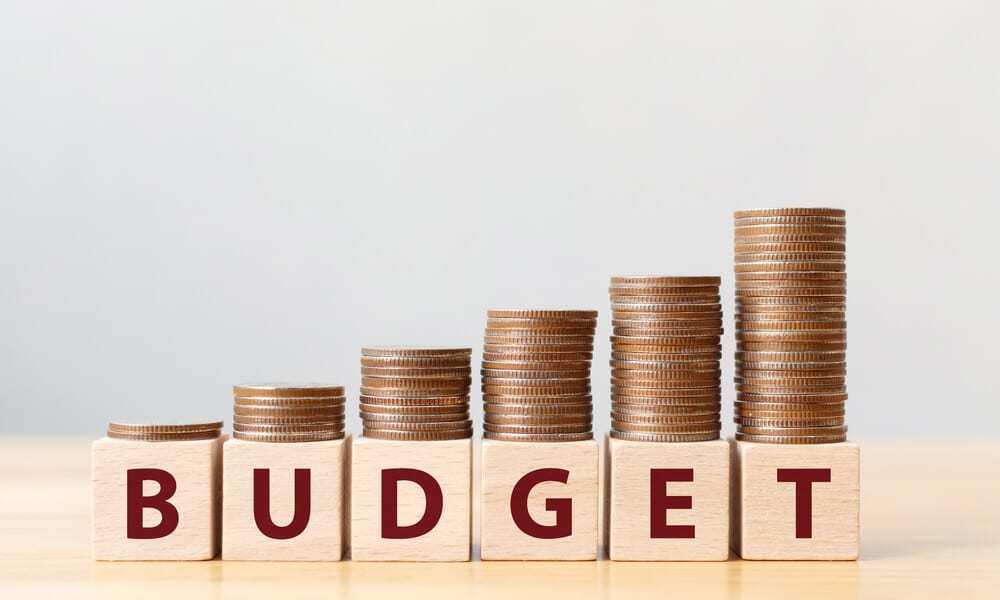 See the attached letter for an update from Colton School District on COVID-19 protocols. Let's do what we can to ensure our students can continue with in-person learning and to participate in sports. Please remember: While attending an indoor Colton School District athletic event please wear a properly fitted mask, sanitize upon arrival, and maintain social distancing. Anyone who has a fever, cough, shortness of breath or other significant symptoms of severe illness should not attend school or school activities until the symptoms cease. Thank you and Go Vikings!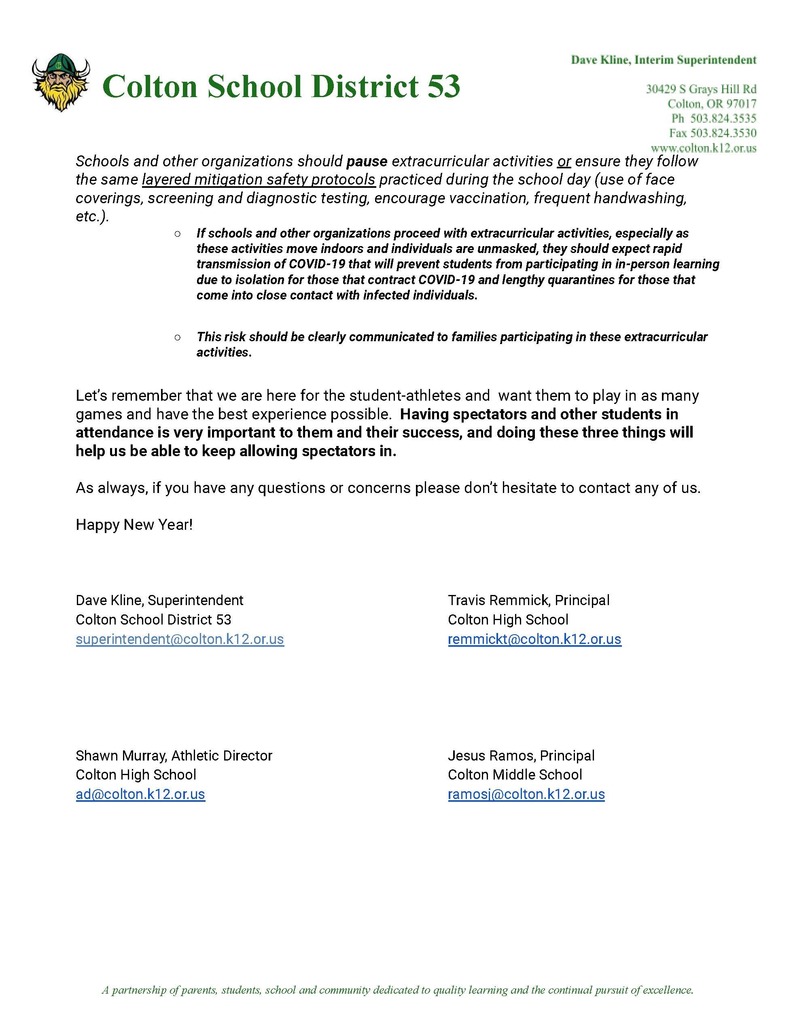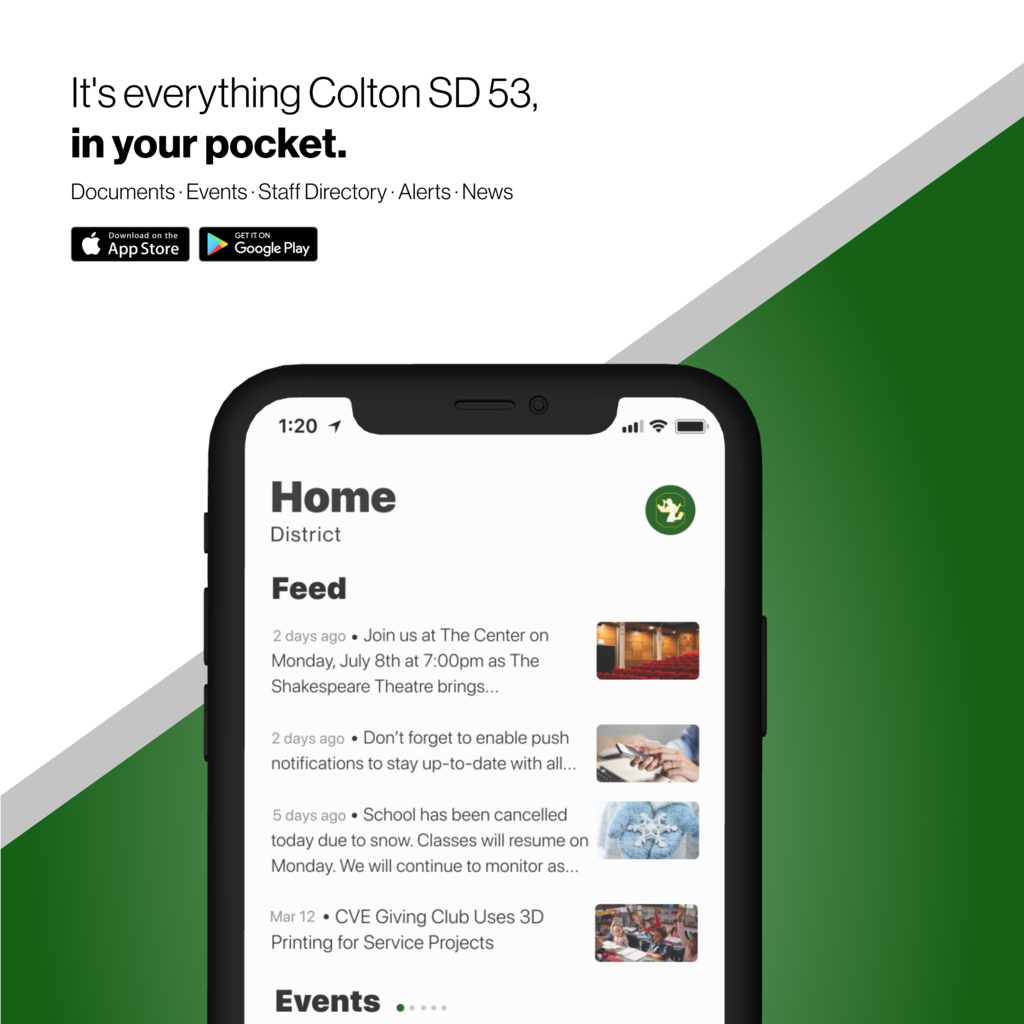 Join us for the Colton High School "Coffee Chat"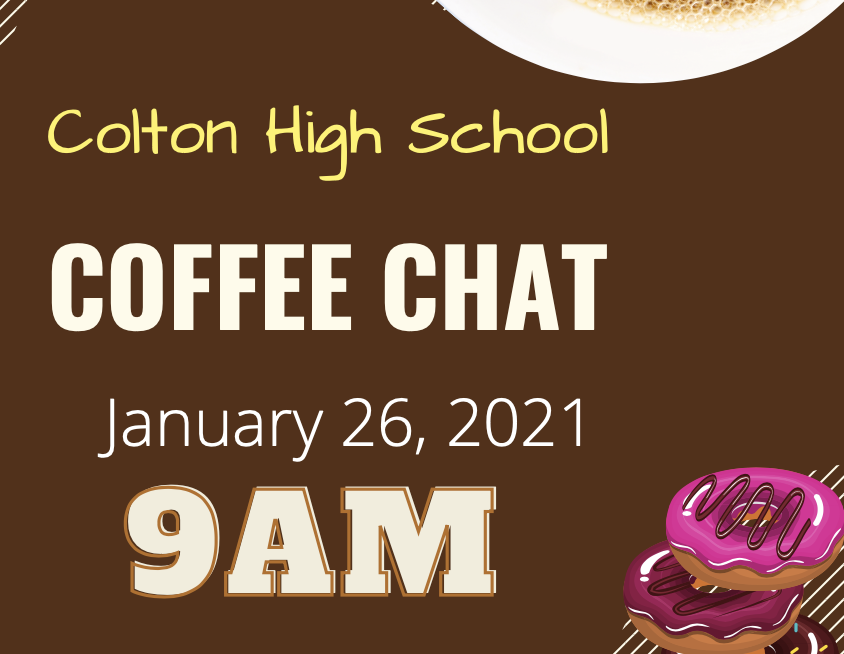 In the event of inclement weather, a FlashAlert will be sent out letting families know if we will be closed or have a 3-hour delay. If we have a 3-hour delay, Colton High School will start at 11:20AM and drop off will begin at 11:05AM. The school day will still end at the regular dismissal time of 4:08PM. If a weather event were to occur after students arrived at school, and we needed to dismiss early, a FlashAlert, School Messenger and phone call would go out to families to give them specific information regarding the early closure. Please make sure you have signed up for FlashAlert at:
https://www.flashalert.net/login/

In the event of inclement weather, a FlashAlert will be sent out letting families know if we will be closed or have a 3-hour delay. If we have a 3-hour delay, Colton Middle School will start at 11:35AM and drop off will begin at 11:20AM. The school day will still end at the regular dismissal time of 3:53PM. If a weather event were to occur after students arrived at school, and we needed to dismiss early, a FlashAlert, School Messenger and phone call would go out to families to give them specific information regarding the early closure. Please make sure you have signed up for FlashAlert at:
https://www.flashalert.net/login/